Depression can affect anyone.  Very few people know that we are given account of many instances of mental illness in the Bible; from depression to psychosis.  
 There was the demon possessed man who dwelt in caves who was healed by Jesus. Checking his story, this man was affected by psychosis. The prophet Elijah, (the 'iron man', the great man of God), was affected by depression. 
1 Kings 18 & 19 gives us an account of how Elijah dealt with the prophets of Baal and the events leading up to his departure from the earth.  Elijah had victoriously dealt with the prophets of Baal on Mount Carmel.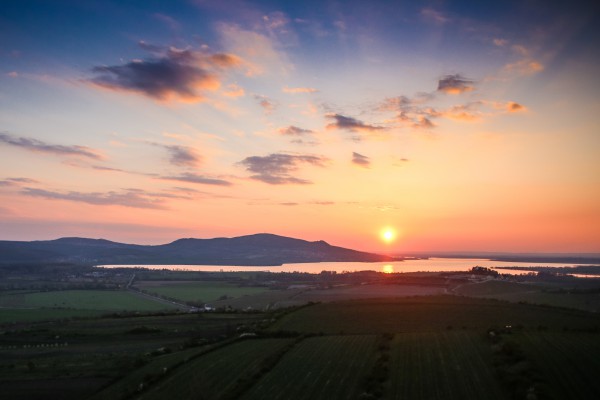 In the celebration that followed, King Ahab told Queen Jezebel what Elijah had done.  Jezebel sent a messenger to Elijah indicating her resolve to deal with Elijah in the manner he had dealt with the 450 (four hundred and fifty!) prophets of Baal within 24 hours.

After a major exploit, watch out for physical signs that may lead to depression
Think of what Elijah had just done.  A single man had dared stand against an army of 450 intimidating men.  He probably thought he could now put his feet up and recover.  But no, Jezebel had to come along and threaten him.   Now, the threat of one lady was enough to derail Elijah!
Elijah probably thought he did not have the strength to even kill an ant.  It sounds like Elijah was exhausted.  Burnt out.  He forgot where his strength came from.  Result:  Elijah was afraid and ran for his life!   
The tendency is to want to be left alone
On his way, he left his servant at Beersheba, a place that was the back ends of civilization, going further a day's journey into the desert. When you are depressed the tendency is to want to be left alone.  
He came to a broom tree , sat down under it and prayed that he might die. "I have had enough, LORD" he said. "Take my life; I am no better than my ancestors."  Then he lay down and fell asleep.  When we become discouraged we are prone to depression.   When we don't handle challenges we run away from them. Matters only deteriorate as a result.
The angel of the Lord had to strengthen Elijah from this point.  He travelled forty days and forty nights to a cave in Mount Horeb on the strength of the sustenance that he got. 
The first stage of starting to pull out of depression is a desire to seek help
Help can come from an external prompt.  Your friends may ask to help you.  Loved ones, concerned neighbours.  Allow them to do so.
And the word of the LORD came to Elijah "What are you doing here, Elijah?"
His reply was coloured by his emotions at the time . He replied "…I am the only one left and now they are trying to kill me too".   He said he was the only one left because he felt alone.   His feelings coloured his confession.
Depression makes us perceive things wrongly
The truth was Elijah was not alone!  God told him there were 7,000 in Israel who were faithful to God.  Elijah's perception about those who were faithful to God in Israel had been wrong.  Elijah had 7000 men who were on his side but depression had closed his eyes from seeing this!
The path back to recovery:
Rest.  Thankfully, Elijah thought he had run away to an isolated place where he could just die, but God had other plans for him.  The first thing God did was allow Elijah to sleep.  Elijah had done all his pity story of I had had it up to there!  Elijah was feeling burnt out clearly.
Food.  After a good rest, God allowed an angel to prepare a meal for Elijah.  The angel woke him up and gave him food and drink.  Elijah slept some more and was given more food.
Ease the pressures.  The food sustained Elijah for a long journey of 40 days; a journey that was so far from Jezebel.  Elijah could get away from the stresses and pressures that affected him.
Get to the root of the problem  But Elijah was still feeling blue.  He opened up to God about his emotions and the several things that were bothering him.  The truth in Elijah's story was Jezebel was just a catalyst.  She was not the cause of the depression.
It is good to talk.  There were other things that had been bothering Elijah…!  Apart from this newly found fear which seemed uncharacteristic of our courageous prophet, it seemed Elijah, did not think much of himself too.  He said to God, he was no better than his ancestors! (1 King 19:4).  Elijah had issues of self esteem.  We can also see hidden anger and frustration.  God allowed Elijah to talk though.  God asked him, what are you doing here?  It was his way of getting Elijah to talk and open up.
Get back into the swing of things.  It is tempting to stay in bed and allow things to run it's course.  But if you are to defy mental illness, don't stay in the valley too long.  Don't misunderstood this…This is not the same thing as saying snap out of it.
Rather, this is saying get back on your feet after a reasonable time of rest and recuperation…even when you may not feel 100%.  Remember as Christians, the only way you put your faith to work is to work your faith.  In the story of Elijah, God told Elijah to go back the way he came.  God gave him a new project, to go anoint the king.  God did not allow him to stay in his state.  God sent him back to face the giants.  God had allowed him time to recover but God knew that the road to recovery involved taking a bold faith step!
Have you found yourself despondent, discouraged, and distressed?  Have you sought help?    Where have you drawn strength from?  Can you take that bold faith step now?
It's Depression Awareness Week.   Please share this post with someone.  They may draw encouragement from it.